Day by day, our data is being transferred online, and the dependence on the online world is increasing. However, reports of hacks and data breaches are growing immensely. So why not make your data and online assets secure?
Multiple reports suggest that around 35-45% of data breaches happen because of the user. The other percentage of data breaches happen because of other factors. This data is an average of all the statistics. User required hacks' percentage on all websites/total number of websites accounted for +-5% accuracy. Learn why Data Security is important, its types and general tips to keep your data safe from hackers.
Top ways to prevent data breaches and getting hacked
1. Microsoft Authenticator App:
This is a new app launched by Microsoft that removes your password and makes your account secure. Sounds dumb, but it actually is useful because now, every time you try to log in, you will have to use the two-step verification instead of your password. You can also use the Microsoft Authenticator app to turn on the two-step verification process and use it with your password.
Pros:
Safe from brute force hacks
Stolen passwords would require Microsoft Authentication
Selling or knowing your password wouldn't be of much use
Any time someone tries accessing your account, you will know
Cons:
Time-consuming to set up and login every time
Note: Remember to use at least one unique security contact email address or phone number that you can access without the Authenticator app. 
2. Google Password Suggestor:
Google chrome offers a password suggester/generator which automatically creates a password that would take more than a million years to crack. Google uses all types of characters like the ones present in this suggested password g:8f!xkiLFtR8NX. After this, your password gets saved in your Gmail account, which can be viewed anytime to log in.
Pros:
Safe from brute force hacks
Each account will have a unique password
No need to remember your password
All passwords can be accessed from your Gmail account
Manage all passwords from your Gmail
Cons:
If your Gmail account gets hacked then all your accounts are hacked
Note: When using a password generator by Google, you should use two-step verification and add a security contact email.
3. Resist the Compulsion to VLAD:
Resist the compulsion to View, Load, Allow, and Download (VLAD). You do not have to download any undisclosed attachments, allow unknown or untrusted apps and websites any access, load any USB or files from unknown sources, and view websites, files, images, links from untrusted sources.
Pros:
If I don't share my toothbrush, who will use it? (If I don't share my data, who can use my data?)
Cons:
Limited access ( I won't be able to use a picture editing app named TROJAN.exe that requires access to my call logs)
Bonus Trick:
Anytime you make a new account on any place try to use the "+websitename" or "+appname" because the next time someone sells your email, you will know. For example, if my email is [email protected] and I am trying to make an account on a website called ESeller then the email I will enter would be [email protected]
If you type in "+" followed by anything, then the email would be the same. You can try this by sending yourself an email. No matter what you add after the plus sign, the email would be sent to you! If someone sells your account and doesn't modify your email, then you'll know who sold and who bought your email.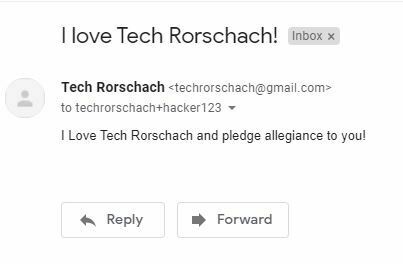 Additional Safety Checkups
For additional safety, you should visit these Security Checkups:
Google security checkup page lets you view all the things you need to view or actions to take, which in turn helps you keep your account safe. The have I been Pwned website lets you check if your email or phone number was compromised in a hack.
We hope that you use and take serious note of all these apps and recommendations that will keep your data safe. The rising concerns of hacks and data breaches are a threat to society that can harm you in many ways. Keep your family, your friends, and everyone safe by sharing this page's link with them.