Even though Google Stadia is still in its infancy as a gaming service and platform, the number of games available for it has grown steadily in the last several months, so we decided to compile a list of the 10 best games on Stadia available for it.
Consider the fact that this list is purely subjective before reading further. The top ten lists of each person will be unique. Some gamers may not like our list of best Stadia games. But that's what makes this list so enjoyable is because it provides an opportunity to discover which games are fascinating and not just popular.
Here are the games we chose for this list, so read on for more information. We'll be updating this list on a regular basis as new games are released, and any games already on the list are ones that are currently available. Remember the numbering of the games is random and not by rank.
10. ARK: Survival Evolved
ARK: Survival Evolved was finally released for Google Stadia users after a lengthy wait. For several months, the release date has been postponed. The arrival of ARK on Stadia was met with dissatisfaction among many gamers. I, too, was a bit let down when I learned that ARK was only available on Stadia. In any case, the persistent frame latency and the ridiculously short draw distance were the two things that really bothered me.
Fortunately, the makers took the feedback they received and made some adjustments before releasing a new version that is considerably easier to play.
ARK: Survival Evolved is one of the best games on Stadia that I have played in a long time.
9. Doom Eternal
Doom Eternal was released on March 20, the very day it was released on other platforms, on Stadia. DOOM 2017 is the perfect follow-up to DOOM 2016 if you like that title. New and improved lighting and visuals, many more demons to fight, and more methods to slay them are all included.
Additionally, the monthly Bethesda Twitch Prime prize includes a copy of DOOM Eternal on Stadia. The Doomicorn Slayer skin, which was released simultaneously with the game, and the forthcoming Mullet Slayer skin, which is set to arrive at the end of May, are examples of the interesting skins you may obtain.
Look no farther than DOOM Eternal if you're looking for a first-person shooter challenge. Wicked encounters await those brave enough to face them. It's great to see that the Stadia library of games is finally beginning to grow, and DOOM Eternal is the greatest one so far, which is why we gave it a place in our list of the top 10 best games on Stadia.
8. Cyberpunk 2077
You haven't played Cyberpunk 2077 if you didn't expect it to be one of our top 10 best games on Google Stadia in 2022. At Google Stadia (and maybe even now), you can play Cyberpunk 2077 with minimal issues and amazing visuals.
Night City, with its brilliant neon signs, diverse people doing their own thing, towering buildings and cars with weapons and cybernetic implants amazed me when I first saw it. The graphics and sound design were stunning, and the game itself was a joy to play.
Cyberpunk 20277's narrative is also excellent. Well-written, it offers a lot of freedom in determining your own path and how you relate to others in your immediate surroundings.
Cyberpunk 2077 kept my attention throughout the whole session. It was a very wonderful experience for me. This is why we've ranked it as the best Google Stadia game of the year.
Read More: Cyberpunk 2077 vs Saints Row's Character Customization
7. Destiny 2
There are few games as enjoyable as Destiny 2 in a variety of ways. And there's simply so much to do, it's one of the finest FPS games out there. In-game cinematics and narrative objectives, as well as lore books, provide a wealth of information about the game's setting.
This is a game that is meant to be played with friends, yet the amount of people playing Destiny 2 on Stadia is at an all-time low. However, Stadia Base is expected to alter all that.
There's a reason to look forward to when it occurs. It's still a fun game to play, even if you've played it before. Not only is it free with Stadia Pro, but it's also a lot of fun to play.
There's a lot to do and accomplish, no matter how you want to do it all on your own or join a group for a strike or raid. This is a must-play if you like both first-person shooters and treasure.
6. Borderlands 3
This is a must-play if you've not touched any of the other Borderlands titles. Many people would probably agree that it belongs on the Top 10 Best Google Stadia Games for 2022 list.
As a vault hunter in Borderlands 3, your goal is to locate old vaults, bust them open, kill the beast within, and then steal the contents for yourself. You may choose from one of four major characters/classes:
Amara – Siren
FL4K – Beastmaster
Moze – Gunner
Zane – Operative
This means that each character does have its own set of powers and play styles. Additionally, the cross-platform multiplayer and several DLC options keep you (and your pals) returning for more.
5. Rise of the Tomb Raider
On Stadia, you can play all three Tomb Raider reboots, but Rise of the Tomb Raider is the greatest. Tomb Raider: Rise is an action-packed, cinematic adventure unlike 2013's Tomb Raider, which was more of a Lara Croft origin narrative. 
You take control of a PTSD-afflicted Lara Croft, the year after the events of the original game, as she embarks on a quest to uncover the truth behind the strange occurrences she encountered. As a stand-alone novel, Rise is a standout. 
The game's gameplay, plot, and scale have all been improved upon, making it seem more substantial in every aspect. But the sequel, Shadow of the Tomb Raider, is just more of the same. You should play them all if you are a fan of the series. Rise, on the other hand, is an excellent entry point for those just getting their feet wet.
4. Red Dead Redemption 2
Red Dead Redemption 2 is a big game that will leave you breathless. RDR2 is an open-world game featuring sandbox aspects like the preceding game in the series and other Rockstar games. There's a core mission and a slew of entertaining side quests. 
Nevertheless, you are also free to go out and explore, hunt, plunder, and camp whenever you choose. As a prequel, RDR2 begins 12 years before the first game's storyline. You play Arthur Morgan, a high-ranking member of the Van der Linde gang, which Red Dead Redemption protagonist John Marston is also a member of. 
Instead of making you play as Marston again, RDR2 takes the player inside Arthur Morgan's head to illustrate the circumstances leading up to the 2010 title.
3. Celeste
Celeste has mastered the art of blending difficulty with gratification. Like Super Meat Boy and Shovel Knight, it is a knuckle-busting 2D platformer that takes itself far more seriously. With her fear and self-doubt, you take on the role of young Madeline. Madeline embarks on a voyage of self-discovery by ascending Celeste mountain, where she will be confronted by both internal and external evils. 
Everybody should play Celeste, even those who don't like tough games. There are games that are content to wallow in their own misery, but that's not what Celeste does at all. Despite the fact that it veers dangerously close to getting too close to the bone, it never crosses the line. 
Celeste is a tough platformer first and foremost, and the narrative is a standout feature. It has a distinct tone that sets it apart from the others. A difficulty that only Madeline can accomplish is a metaphor for the problems that only you can overcome as a player. A difficult one, maybe, but not one that is unjust. 
You have significantly more control over how Madeline leaps and sprints than you would in other platformers because of the very tight control scheme. As a result, Celeste is less about mindlessly crashing through screens and more about mastering the precise movement needed to go through them.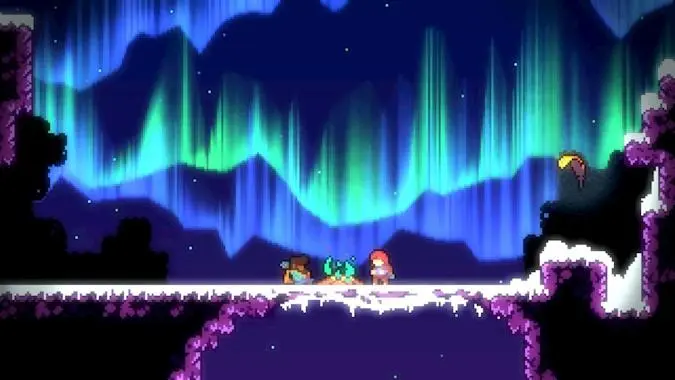 2. Star Wars Jedi: Fallen Order
Undoubtedly one of the finest Star Wars games ever made, which is one of the finest in a long time. Padawan, a Jedi who narrowly avoided the talons of Order 66, is the protagonist in this action-adventure game.
The game takes place after the events of Revenge Of The Sith in the Star Wars timeline. Despite the dangers, there are plenty of hard confrontations, including boss fights. Lightsabers may be used to eliminate adversaries, or you can utilize one of a variety of Force abilities to take them down after you've leveled up your character.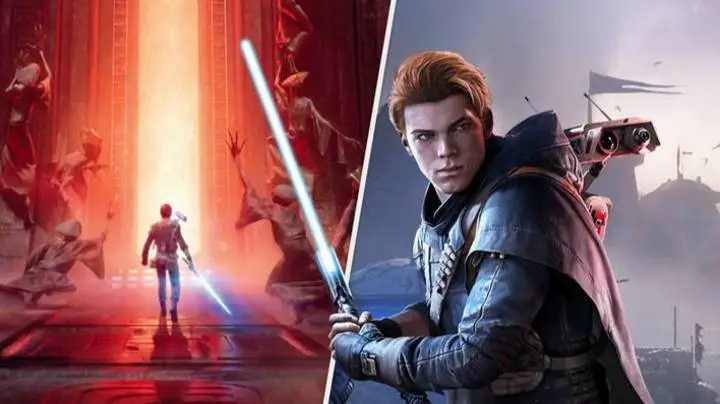 1. Octopath Traveler
The JRPG genre has been mastered by Square Enix for a long time. As a result, Octopath Traveler is a no-brainer for our selection of the top ten Stadia games.
Many people look to Square Enix's Final Fantasy series as a benchmark for all other RPG offerings. That category includes me, without a doubt. Octopath Traveler, on the other hand, is an exceptional JRPG.
You'll get to play as eight distinct explorers in this terrifying narrative, each with its own unique story to tell. Despite its retro-inspired aesthetics, it has a more HD-like appearance.
Regardless of whether or not you grew up playing JRPGs, this is a wonderful game to have your feet wet in the genre.
Final Thoughts
All of these games are superb and are a must-try for everyone. Some of these might be old releases, but they outperform many of the latest titles when comparing their stories, performance, and so much more. Let us know in the comments about your favorite game from our list of the best games on Stadia.