The Guild Wars 2 10th anniversary is here and coming out with it is the Decade Armor Skins. These cool-looking skins aren't easy to unlock but this is an armor set you definitely don't want to miss.
In this guide, I will tell you how you can get the Decade Armor Set in Guild Wars 2.
The above image shows what the complete Decade Armor set looks like. These are individual pieces and they all have the exact same appearance on every single armor type.
How to Unlock Decade Armor Skins
If you want to unlock the Decade Armor Skins or the complete set you'll need to buy them from the Decade Armorsmith with proof of legends. The decade armorsmith is located in every race's major city and can be found with the white and purple present (gift) icon on the map. Proof of legends is obtained by completing the decade of dragon's achievements each achievement will have you complete objectives around the world such as completing 10 events in Ascalon or defeating the great jungle worm.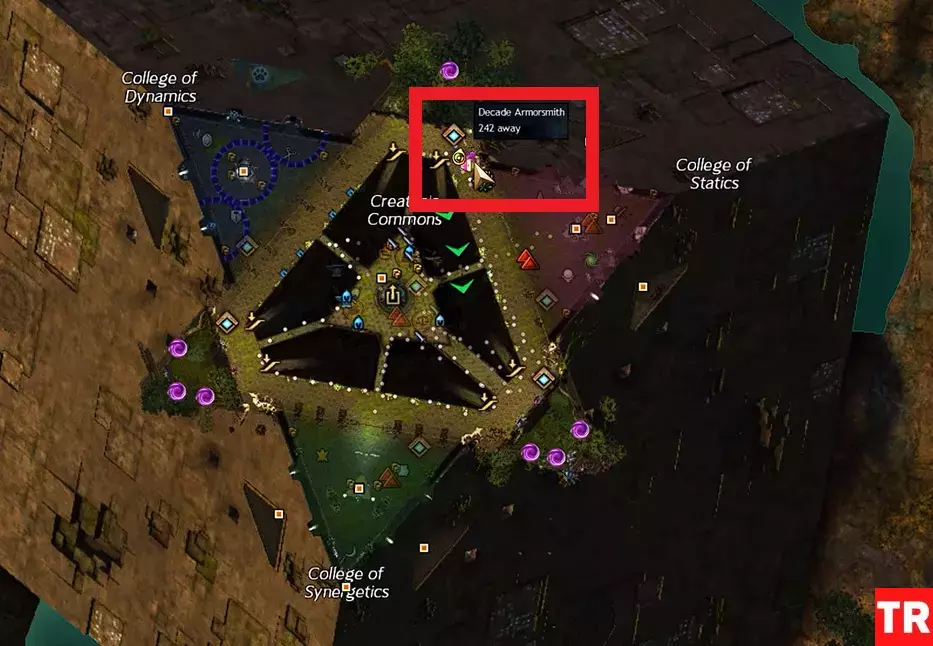 Each completed achievement will give you one proof of legends which you can use to get each individual Decade Armor Skin. The Decade Armor Skins can only be bought in order. 
Decade Armor Complete Set List
A Decade Armor Set comprises multiple skins:
Decade's Reach Skin
Decade's Path Skin
Decade's Saga Skin
Decade's End Skin
Decade's Heart Skin
Decade's Star Skin
There are a couple of other Decade items you can buy from the Decade Armorsmith:
Tray of Decade Desserts
Decade Enhancement Station
Guild Anniversary Banner
Decade of the Dragons Tier Rewards
Completing these achievements will also be working towards meta-achievement. Once you complete any 10 of these achievements you'll get a decade weapon pack that contains selectable weapon skins and completing any 20 of these achievements will give you a Decade's War Skin which is a very unique looking back item.