If you're a PC user and want to get your hands on WhatsApp, then this is the blog post for you. We'll walk through how to install and configure WhatsApp on your PC so that it's just like using it on an Android or iPhone! WhatsApp download option is available for iPhone OS (iOS), BlackBerry OS (BlackBerry 10), Android OS (Android) Windows Phone 8 or later. However, you can also use it on your PC if you have the right software installed. After you know how to install WhatsApp on your PC, you can enjoy all its features from wherever you are! 
WhatsApp Minimum Requirements
WhatsApp Desktop will only run on computers that have the following operating systems:
Windows 8.1 or later is required.
macOS 10.10 or later is required.
All other desktop-based operating systems can not download WhatsApp Desktop. The only option for other desktop-based operating systems is to use WhatsApp Web.
WhatsApp Download and Intsall Method on PC
Do you want to install WhatsApp on your PC? You can do that by following these steps: 
Download the Windows version of WhatsApp from the official website. Install it on your laptop or desktop computer. 
Now open WhatsApp on your phone.
Tap on the Menu icon (three dots in the right-upper corner).
Click on Linked Devices.
Now select the option "Link A Device."
Your camera should be turned on now. Scan the QR code presented on your laptop or desktop.
Voila! Now you can use WhatsApp from your PC. Remember that you can use WhatsApp in only a single place, excluding your mobile phone.
You can not use Web WhatsApp while also using the desktop version of WhatsApp if you are not in the Beta program. Learn how you can use the same WhatsApp account in multiple places. This is among the many updates WhatsApp has released this year, one of the most notable ones was WhatsApp coming to Status.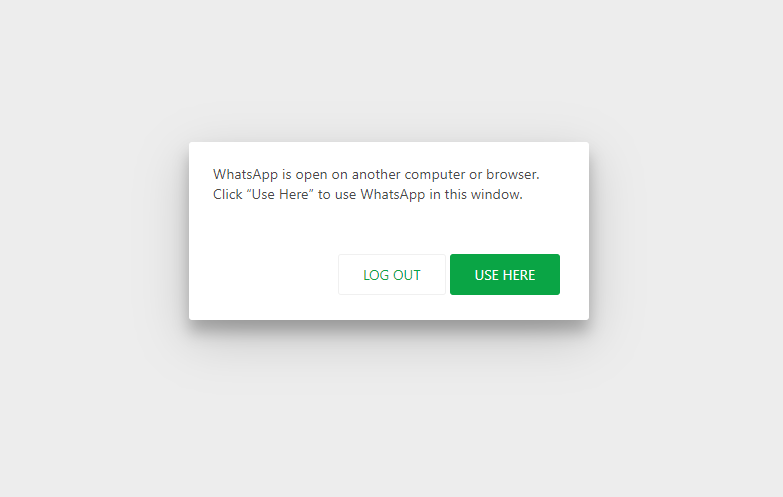 WhatsApp is a mobile messaging application that connects people and allows them to send and receive text messages, images, videos, audio files, and other kinds of media. It has been developed by WhatsApp Inc., which was founded in 2009 by Jan Koum and Brian Acton. The app supports both personal accounts as well as group conversations with up to 256 users. 
It is possible to use WhatsApp on your PC. You can download the app onto your Windows or Mac computer by visiting their website and clicking "Get WhatsApp" in the top left corner of the screen. The installation process will be quick, as it usually takes less than a minute for this mobile messaging service to set up on desktop computers. One thing that may take some time if you're not used to using these programs, however, is setting up how often messages are synced with other devices–a feature that differs depending on whether you have an iPhone or Android phone.
Once installed and configured properly, we think you'll find that using WhatsApp feels just like talking face-to-face because it's so similar to texting! What features do you want in WhatsApp? Let us know in the comments.