Many users are wondering about Poppy Playtime Controller Support. Well there is a way you can play Poppy Playtime with controller on your PC.
Is Poppy Playtime Controller Support Available?
Officially you can not play Poppy Playtime with a controller. However, Steam lets users force a game to run with Controller Support via the game's Properties.
For instructions on how to enable these settings refer to the heading below.
How to Play Poppy Playtime with a Controller
Open Steam
In the Library section find Poppy Playtime
Right-click on it and select Properties
Go to the Controller tab
Click on the drop-down menu and select Enable Steam Input
That's it, now you can play Poppy Playtime with your controller.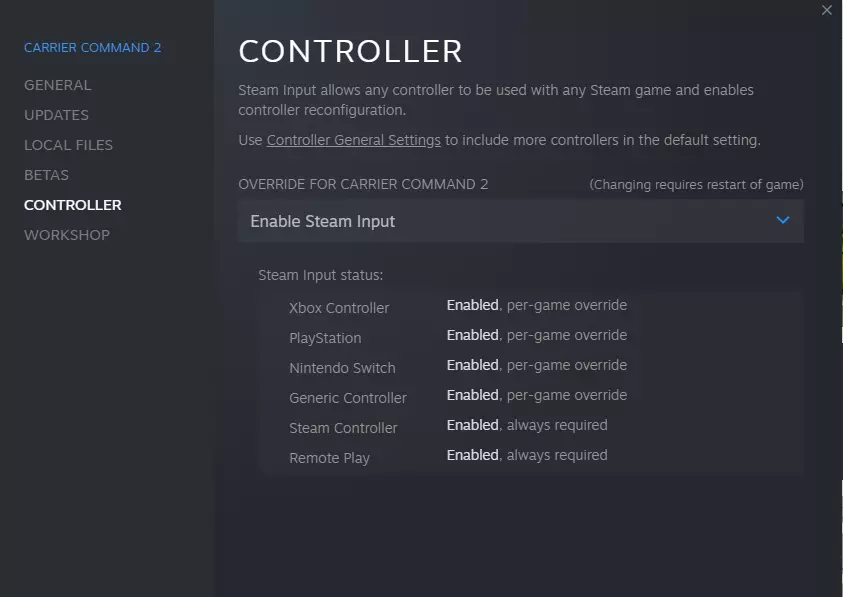 It bears highlighting that the controller functions using this approach are not flawless. Steam is basically remapping aspects of the keyboard and mouse to the controller, such as mouselook to the right thumbstick and WASD to the left stick. 
The game is still totally playable in this mode, although the controls aren't nearly as crisp as they are with the normal approach. The opening chapter of Poppy Playtime is highly suspenseful and the threat of becoming Huggy Wuggy's next prey is what keeps players on their toes. 
How to Play Poppy Playtime Game
There are various cassettes to collect in the first chapter of the game. Some have to do with the plot, while others might be discovered while exploring the facility. You'll be able to understand more about the plot and the strange location thanks to them.
Poppy Playtime is a videogame in which you simply need to pay attention to your immediate surroundings. The locations where you need to go are clearly marked, for example by glowing in a certain hue. The most crucial aspects of this game are easy to overlook, so take your time and don't feel rushed. Try new things and see what you can come up with. To avoid being pursued, some measures must be taken beforehand.
It's a short game called Poppy Playtime. 30-60 minutes for the first chapter, and 40-60 minutes for the second.
What Can You Play Poppy Playtime On
Poppy Playtime is available on Android, iOS, and Microsoft Windows.
FAQs
What is the Huggy Wuggy Game
Huggy Wuggy Game is an unofficial name of Poppy Playtime Game popularized by gamers due to its villain Huggy Wuggy. Hence, the Huggy Wuggy game is Poppy Playtime.
What is Poppy Playhouse Horror Game
Poppy Playhouse Horror Game is a ripoff of Poppy Playtime Game.