In Disney Dreamlight Valley you can go to the Dreamlight tab to complete extra missions that will get you a bunch of Dreamlight. Usually, these missions are easy, but one of the missions called Feed the Crocodile Their Favorite Food is hard in the sense of figuring out what they like.
In this guide, I will tell you what is Crocodiles' favorite food in Disney Dreamlight Valley and where you can get it from.
Read More: Feed Raccoons Their Favorite Food
Disney Dreamlight Valley: What is a Crocodiles' Favorite Food
In Disney Dreamlight Valley, Crocodile's favorite food is Lobster. Giving any Crocodile a lobster increases your friendship with them, and they even reward you for it!
Giving Crocodiles lobsters increase their friendship with you immensely as they love it. Hence, if you want to make a lot of Crocodiles friends in Disney Dreamlight Valley, lobsters are the easiest and best option.
Having enough friendship with a Crocodile enables you to utilize them as a companion, but you will have to feed them their favorite meal for a few days.
Where to Find Lobsters in Disney Dreamlight Valley
You will find Lobsters in the ponds of Glade of Trust near the river. You need to have a fishing rod to get the lobsters. Also, it is recommended that you have some fishing experience as it isn't that easy.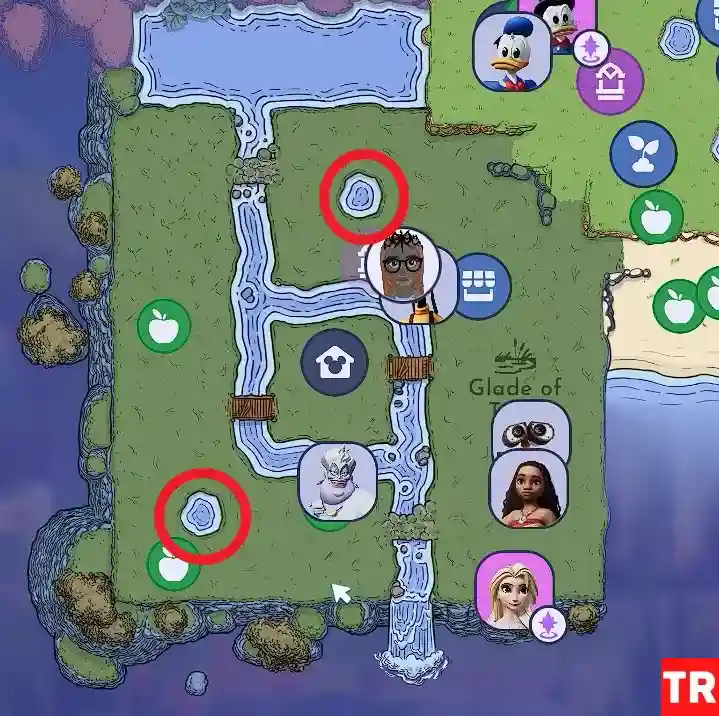 How to Feed Crocodiles Food in Disney Dreamlight Valley
You will find each type of Crocodile sprinting near the rivers of Glade of Trust. You simply need to go to Glade of Trust and look for Crocodiles running here and there along the river.
Once the crocodiles stop, you need to hurriedly go near them, or else they will run again and select the Approach option as fast as you can. It will open your inventory, using which you can give Crocodiles lobsters, which is their favorite food.
You will earn 100 Dreamlight Points by completing the Feed The Crocodiles Their Favorite Food mission using lobsters.